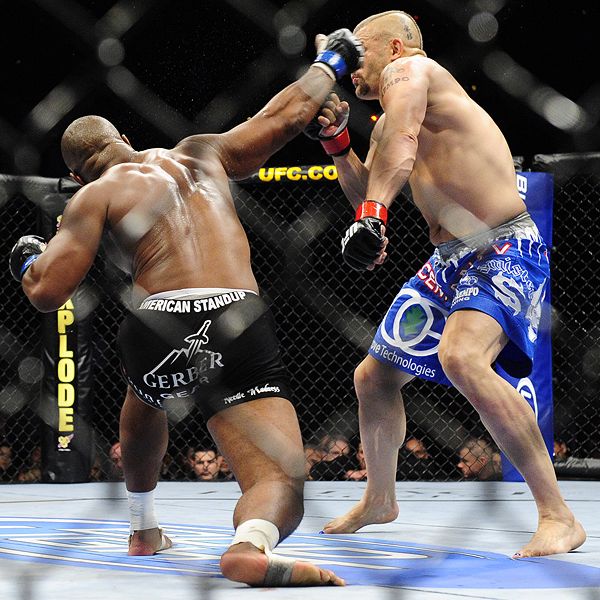 Its Monday morning and I got work to do, but if you saw the big time MMA bout on Saturday between Rashad Evans and Chuck Liddell, then you saw someone get destroyed. Liddell was pretty much wearing out Evans throughout the fight until...Evans waited for Liddell to throw one too many uppercuts and loaded up on that overhand right. BOOM! Mollywopp'd (what you know about mollywopped?) his ass.
Kinda like what my boy Donovan McNabb did yesterday (361 yards, 3 TDs), don't sleep on the kid...and don't forget that
I told you so
...I'm headed to work.
-Ed.