Oh, you thought I wasn't going to give you a Super Bowl post? Come on now...today I'll be identifying those things that will happen during Super Bowl Sunday, if I'm wrong...well, I really don't care. LOL.
- Someone will come to a Super Bowl party wearing a jersey of a team NOT in the actual Super Bowl..."Fam, you do realize that Dallas didn't even MAKE the playoffs right?" (I'm going to get in trouble for using the Cowboys as a reference...LMAO)
- Someone will come to a Super Bowl party saying that they've been Arizona Cardinals fans FOR LIFE! Really? You just have happened to live in Ohio all your childhood and adult life and your a die-hard Cardinals fan? Do me a favor and go run into oncoming traffic.
- Edgerrin James will not run for 100 yards. I'm pretty much willing to bet my life on this, however, since I value my life like none other how about I bet your life on it. If Edgerrin James runs for 100 yards, that means that half of the Steelers defense must've seen
Reischa Canidate on the sidelines giving an update to the booth
. Oh boy.
- Understand that the NBC telecast will gush on and on about Ben Roethlisberger, Larry Fitzgerald, Hines Ward, and Kurt Warner. I'm just preparing you for this ahead of time, remember that most of you that read this are more than just casual fans. Remember than your mothers will be watching this game and don't know that Warner's an old fogey and Hines Ward is half-Korean. Just deal with it.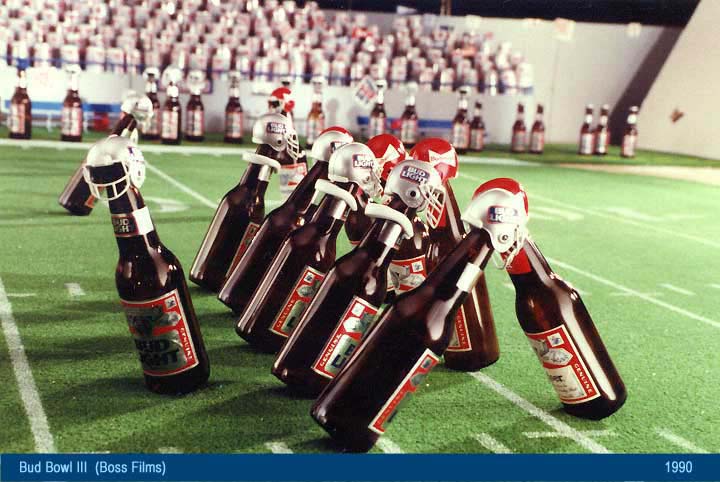 - Realize that half of the Super Bowl commercials will be really funny. (I am really looking forward to the new Bud Bowl commercial. How can you not get excited over beer bottles playing a game of football?) Conversely, half of the Super Bowl commercials will really suck.
- If you attend a Super Bowl party, there will be people there not that interested in the Super Bowl. Or they will say ridiculous things like, "OMG, do you see that coach? He looks like Omar Epps??!?!?" or "Girl, do you see all that hair coming out of #43's helmet or #11's helmet? Can they pull that? I wish a b*tch would try and pull out my Yaki #2b." Kindly ask them to keep their conversations to a mild roar or escort them off the premises. I'm so serious.
- If you are a fan of the Steelers or the Cardinals and your team loses on Sunday. God help you. Pretty much, don't watch the SportsCenter or ESPN in general for the next 3 weeks and hope that the NBA All-Star Game gets here fast enough so Kenny Mayne and Stu Scott (frat) have something else to talk about.
- Someone not named Ben Roethlisberger, Troy Polamalu, Kurt Warner, or Larry Fitzgerald will win the Super Bowl MVP. I'd go Willie Parker first, Karlos Dansby second, Anquan Boldin third.
- Do know that they will talk about Steelers DB Ryan Clark and the massive hits he has had on Willis McGahee and Wes Welker roughly 38 times during the game. I absolutely have no problem with this whatsoever.
- Its inevitable that almost every black person will tune out when Bruce Springsteen performs at the Super Bowl. As a matter of fact, black people haven't been excited about any performers at the Super Bowl since Janet's teet popping off and Prince sweating out his perm a couple of years ago.
- Finally, let it be duly noted that if for anything else have fun during Super Bowl 43, and lets hope that Arizona and Pittsburgh play a great game.
What's that? Prediction? Oh, you want a prediction huh...ok I'll give you one.
Arizona 34, Pittsburgh 30
-Ed.
www.edthesportsfan.com