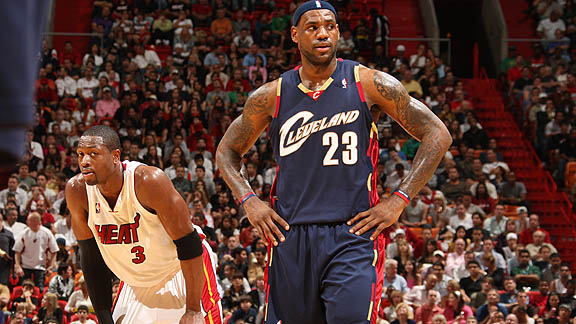 The saga continues…LOL.
First off, I'd like to give a shout-out to Philip Barnett and Brandon Lewis for their contributions and insight to this particular post. This was definitely one of the most challenging (yet fun) posts we've ever done at ETSF. Once again, we've decided to keep the party going, and in honor of the draft, we've compiled every pick that was made in the past ten drafts, and constructed three teams. In order to avoid any confusion on how this was put together, this is how it has been broken down:
This list is similar to your typical All-Rookie Team. In essence, you hardly see five rookies on the first-team who were actually on championship-caliber teams in their given season. That is the format we have decided to follow, as it pertains to this list. It is strictly the best fifteen players (three point guards, three shooting guards, three small forwards, three power forwards, and three centers). It is strictly their "how good are you/how raw are you" individual game. There will be no preferential treatment for players who may have been drafted earlier in the decade over players who were drafted later. For example, Tony Parker was drafted in 2001, while Chris Paul was drafted in 2005. While Tony Parker has three rings this decade, he's also had a much better team and better coach, so we didn't hold that against Paul (same with Deron Williams). So while he's had a better career (given his selection on our All-Decade team), Chris Paul's a better player. Another thing, there are no undrafted players; we're simply using players that were drafted.
First Team
Center – Yao Ming (2002 Draft) – In my opinion, Yao is the best center in basketball, injury-prone or not. His offensive skills are unlimited, he's an underrated defender, good passer, as well as a solid rebounder. He won't make many Sportscenter plays, but he does make the right plays, hence his spot on the top of this list.
Power Forward – Pau Gasol (2001 Draft) – Pau Gasol is one of the most consistent power forwards in the league, and easily the most consistent of his draft class this decade. He came in averaging 18/9/3 in 2001, and at the end of the decade, his averages were 19/10/4.
Small Forward – LeBron James (2003 Draft) – Top-three player in the league = best of your draft class in the decade.
Shooting Guard – Dwayne Wade (2003 Draft) – Best two-guard in the league, not named Kobe. This is a no-brainer.
Point Guard – Chris Paul (2005 Draft) – The consensus among experts and fans is that Chris Paul is the best point guard in the NBA (I disagree, but that's another story for another day). Honestly, it's hard to dispute it when the man has put up over 20 points, 11 assists, and three steals in consecutive seasons. If he's not the best, he's no lower than number two.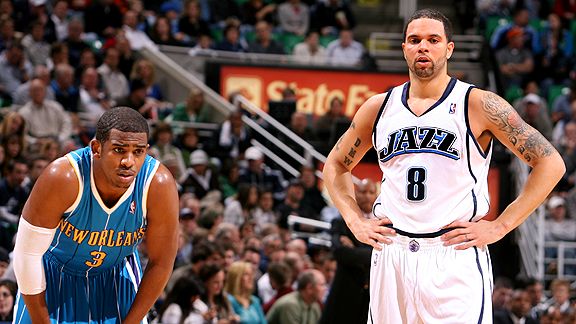 Second Team
C – Dwight Howard, PF – Amare` Stoudemire, SF – Carmelo Anthony, SG – Gilbert Arenas, PG – Deron Williams
Third Team
C – Al Jefferson, PF – Elton Brand, SF – Kevin Durant, SG – Brandon Roy, PG – Tony Parker
Notes:
I was extremely close to putting Rondo on this list over Tony Parker, simply because I see them as damn near the same player, except Parker has played longer. After comparing Rondo's first three seasons to Parker's first three years, it's pretty much a wash. Parker had better regular seasons and post-seasons, with the exception of Rondo's play in the 2009 Playoffs. Another thing I noticed is how many raw dudes have been drafted this decade. A case can be made for plenty of players to be moved around, or cats who were left off, altogether, to be included.
Let the debate begin…
-K. Masenda
http://www.edthesportsfan.com/