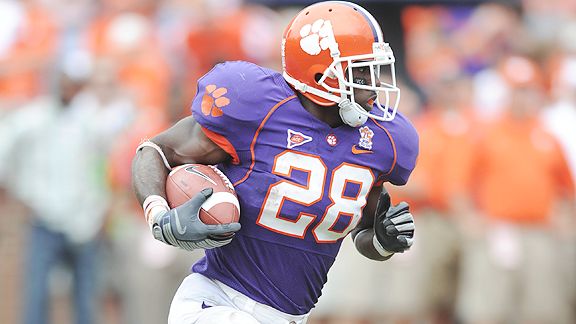 Last July, an event was born that has changed my entire football-watching experience. I've always been a huge football fan, and would watch games at home, with friends at their place; you know things like that. However, something was laid before me that I couldn't pass up; something that now has taken on a life of its own. It's none other than The Shock the World Tour.
On the surface, it's something that plenty of football fans already do, and may not even realize it. Some fans have season tickets for their teams, and go to every game, or damn near every single one. Other folks may pick a game here or there, and make sure to hit that one up. My version of The Shock the World Tour originally consisted of B-Lew and me going to one high school football game a week (when the playoffs started, the number increased), with the main event being the 2008 Big XII Championship. The XII was in Kansas City last year, in 21-degree weather, but even with the elements, there was tailgating, drank-sippin', trash-talking, and everything that comes with the experience. There was even an interview that B-Lew did for the Kansas City-Star, while we were at the Big XII title game. Between high school and college football, we went to well over 20 games last year. There's no need to even imagine the impact, because, this year, The Tour has spread all across the United States as Ed and his clan of goons in Cincinnati have kicked off their own Shock The World Tour posse. This year, the main event is Tampa for the ACC Championship, and the amount of money spent, along with food, drank, women, and all other shenanigans will be so high that it'll be impossible for it all to be fully documented.
This weekend presents the biggest challenge yet. When this story is published, I will be on the highway, participating in Operation 939: TCU v. Clemson. 939 is the mileage from Denton, Texas to Clemson, South Carolina. This one is pretty simple. My older sister is TCU alumni/former cheerleader/season-ticket holder/rabid football fan, and got two tickets to Clemson for the game. There was no way I was about to pass up watching a game in Memorial Stadium and to see Clemson's phenomenal RB in CJ Spiller. She's been to many road games, but never in a car. Of course, the catch is yours truly will be doing all the driving, while she's sleeping, but I'll take the trade-off any day.
So the questions today are simple:
What's the best road trip you've ever taken? Best live sporting event you've taken part of? LET US KNOW!
-K. Masenda
http://www.edthesportsfan.com/