In football you hear cliches all the time, "you've got to lay it on the line" and "leave it all on the field" and "he gave 110%" and so on and so forth. I can go all day with the cliches, its kinda fun actually.
Anyway, from what we've seen from Troy Polamalu and Kenny Masenda's stunt-double, Ed Reed, has been unreal. Truth be told, those cliches we speak of are embodied by the work that #43 and #20 put in on the football field on a consistent basis. Watching both of them play this past Sunday made me realize that Troy and Ed remind me of an X-Men character I've always been fond of.

I think they are both descendants of Nightcrawler, one of the greatest X-Men characters who ever lived.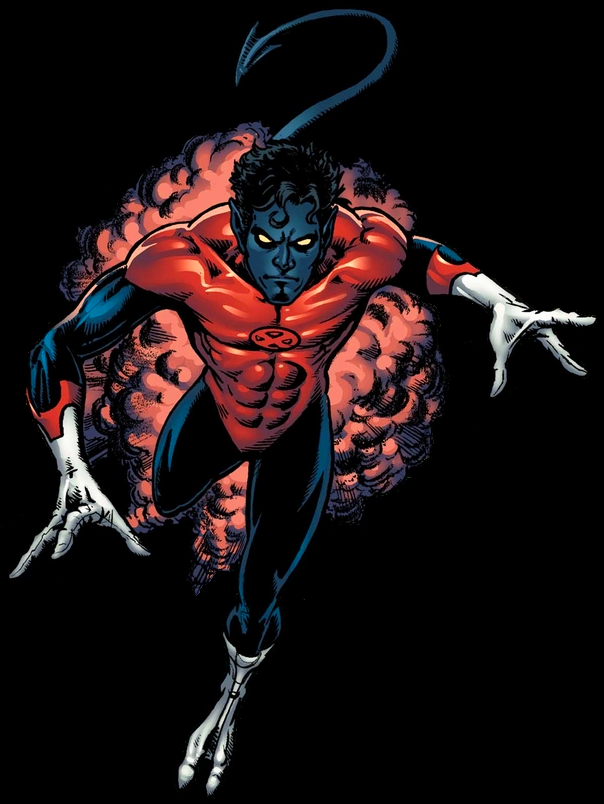 Nightcrawler is a mutant who possesses superhuman agility, the ability to teleport, invisibility in deep shadows, and adhesive hands and feet. Nightcrawler's eyes (which are constantly glowing) grant him a marked degree of heightened night vision, along with his other heightened senses. Now for those who are unaware of the great Nightcrawler, you have to understand that when Nightcrawler uses his ability to transport that he puts an inordinate amount of strain on his body.
Now...if that doesn't sound like Troy Polamalu and Ed Reed, then I don't know what does.
What's fascinating is how consistent they are in making plays for their defense. Maybe its because their defensive units are already elite, thus giving them the flexibility to gamble, but these two dudes make the most random interceptions, fumble recoveries, tackles for loss, and are covering spaces on the field that they have no business even being at.
Both of these dudes have been hurt all season. Troy's had a strained achilles and Ed's had a neck injury that kept him out of the first 6 games of this season. Yet, they are the AFC's leaders in interceptions this season (Reed with 8, Polamalu with 7). Think about that...Reed missed 6 games, Polamalu missed 2, and they shut the interception game down.
They are fascinating to watch, and their bodies are going to be left to nothing but pixie dust, chicken bone, and plaster paris when they retire, yet I am continually amazed by their feats on the football field. Its no surprise that their teams are both major contenders to get to Dallas next month for the Super Bowl either.
Besides, they are just the swashbuckling type of players that Nightcrawler always loved.
-Ed.
www.edthesportsfan.com
P.S. As a reminder, checkout the livest sports talk (and hopefully on the radio soon) show around, "The Unsportsmanlike Conduct Show" as we are live Wednesday's at 9pm Eastern at
http://www.blogtalkradio.com/edthesportsfan
! Download our podcasts if you missed the live show as well!