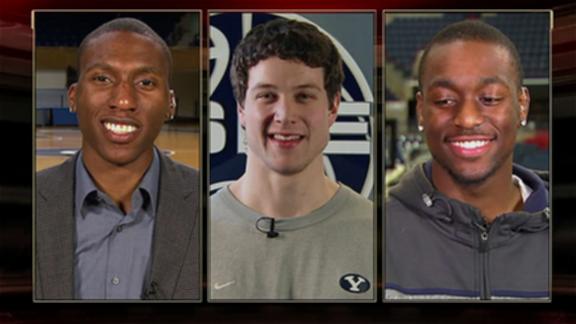 On this edition of The Unsportsmanlike Conduct Show, for as much as we talk up the Lake Show, the Old Men Celtics, and The Heatles...its time to put some of these other elite squads in the cut? Are the Bulls, Magic, Spurs, and Mavs for real? Plus, Ken and Ed have a spirited debate on why the Knicks suck so bad. Finally, we chop it up about the Sweet 16 and make our Final Four picks.
8:00 – 8:15: For real or frauds (NBA Edition): Orlando, Spurs, Mavs, Bulls
8:15 – 8:30:
Why do the Knicks suck so bad right now?
8:30 – 8:45:
The "downside" of March Madness
8:45 – 9:00: Who is left that can make a run to the Final Four?
Download:
The UC Show: Mar. 23 - Where playing like a cretin, a doofus, a nincompoop happens...
-Ed.
www.edthesportsfan.com
P.S. As a reminder, checkout the livest sports talk show around, "The Unsportsmanlike Conduct Show" as we are live Wednesday's at 9pm Eastern at
http://www.blogtalkradio.com/edthesportsfan
! Download our podcasts if you missed the live show as well!