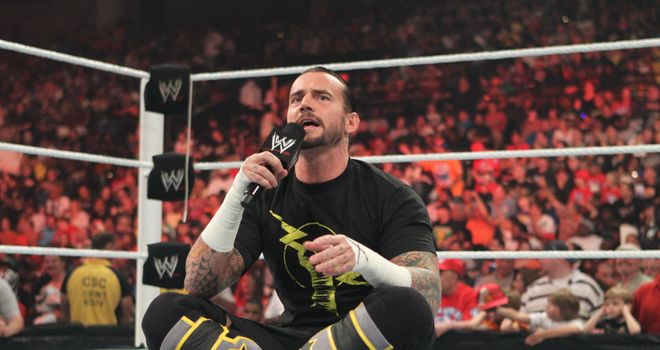 The draft is over, no basketball...no football....what in the hell is we gon' do? Well, fortunately we also like wrestling, wrasslin', the WWF/E, whatever you like to call it...we'll chop it up with
David D.
of The Smoking Section to talk about the craziness that is CM Punk, and is our childhood thoughts of wrestling jaded in 2011? Plus we'll talk with
Jose 3030
of 3030fm.com as the internet phenom talks about viral video, the huge assist from Jose and the obituaries, and wack requests. Download the podcast and subscribe to the show now!
8:00 – 8:15: Which lockout is more frustrating? The NBA or the NFL?
8:15 – 8:30: Interview with David D. of The Smoking Section, what do we make of CM Punk?
8:30 – 8:45: Interview with Jose 3030 as we talk about viral video, ETSF obituaries, Kobe vids, and more.
8:45 – 9:00: Which atmosphere is the livest? College football/basketball? NBA? Soccer?
Download:
The UC Show: June 29 - What in the hell are we supposed to talk about now?
RSS Subscribe:
The Unsportsmanlike Conduct Show
iTunes:
The Unsportsmanlike Conduct Show
All hail the homie Jose3030 for helping us put on for the Obituaries here on ETSF,
one of my favorite obits courtesy of Kevin Durant YUUUUUUUUULE'n on Brendan Haywood
in the 2011 Western Conference Finals. Good grief.
-Ed.
www.edthesportsfan.com