Sometimes life isn't about what's fair.
It is what it is, I got a few friends I can think of off the top of my head that just have a way of escaping ridicule and controversy. Not that they don't necessarily do things to warrant said ridicule and controversy, but for whatever reason the slander just doesn't stick. Its quite impressive how it works and if I could buy some of it I would purchase it in large quantities. I mean, who doesn't want to be a "Teflon Don" if you will. I know the name is reserved for the La Costra Nostra legend John Gotti and the Sneaker Sensei God John Gotty but after having time to reflect and unwind from the craziness that was the 2010-11 NBA season no man was more untouchable that Dwyane Tyrone Wade, Jr.
The Miami Heat were an emotional roller coaster all season. From the day Dwyane Wade resigning and Chris Bosh signing, to "The Decision", to the coronation party, to 9-8, to not being able to make a game-winning shot, to saying some of the silliest shit in all of sports media history, to the playoff ups and downs, to making fun of Dirk, to celebrating in front of the Dallas bench, to the proverbial poo hitting the fan against Dallas for the finals...one thing is evidently clear from the media and the fans...
LeBron James is the bane of our existence, Chris Bosh is the softest most frailest human being of all-time, that Erik Spolestra is the most incompetent head coach we've ever witnessed, and the bench for the Miami Heat might as well be Bingo Long and the Travel All-Stars and Motor Kings. (One of the greatest movies of all-time, I might add) In addition, the Miami Heat fans are possibly more lethargic than WNBA pre-season game, and Pat Riley's hair might've spilled oil and caused a national disaster in the Atlantic Ocean. All of these things are 100% true and 88% of all statistics are made up.
Yet the homie Dwyane Wade? The man is a saint.
I'm going to go on record as saying that THIS Miami Heat team is without a shadow of a doubt, LeBron James' team. You know why, because no man would receive such an inordinate amount of slander yet be the #2 guy on their team. Dwyane Wade's mishaps and faults during this season are just as if not more glaring than anything LeBron did on the court. Don't believe me? Consider the following facts...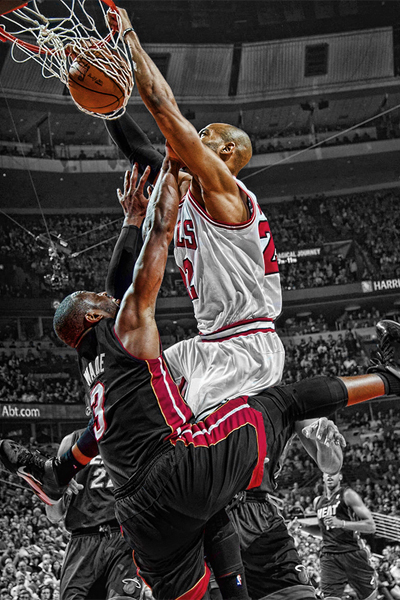 - Dwyane Wade actually has a lower shooting percentage in game-winning situations than LeBron James. That's a fact.
- LeBron James was the one who took on Andre Iguodala, Paul Pierce, and Derrick Rose on defense...not Dwyane Wade. That's a fact.
- Who was the initiator of "Cough-Gate"? That would be D-Wade. That's a fact.
- There's not
one stat that Dwyane Wade is better at than LeBron this season
except blocks. That's a fact.
The only slander I can really remember Dwyane Wade receiving was when the homie Taj Gibson decided to YUUUUUUUUULE all on Wade's neck in the ECF's. Maybe the backlash from LeBron's decision has ran rough shot over the collectives conscious, but if that same collective did all that yelling from the rooftops about "LeBron joined Dwyane's team" and then that said team lost...you need to start doing some real critiquing of Mr. Wade.
I want to be clear about something, I have no vendetta against D-Wade. I revere the man's game and have always been a fan, but its mind-blowing to see one man get nailed to the NBA cross and another get away from the crime scene with no blood on his uniform. Dwyane Wade balled out this season, but could he have done more? Unquestionably, yes. Working on that jumper, being a better distributor of the ball, and maybe working on a post-game (since LeBron doesn't seemed interested in doing that sort of thing) would all be major benefits to Miami. Plus, Wade's about to be 30 years old. He can't continue to just keep running at the rim at that pace and banging off bodies and hoping for the best. We saw what happened to Iverson and the like, the body can't take it. Wade's tendency to get hurt is a crutch to Miami's end goal, and to me...that makes this team LeBron's more than ever.
I bet Dwyane sits in the mirror at home singing MC Hammer lyrics...
"I told you homeboy you can't touch this
Yeah that's how we're livin' and you know you can't touch this
Look in my eyes man you can't touch this
You know let me bust the funky lyrics you can't touch this"
Someone please explain why this man can't be touched... #PleaseRespond
-Ed.
www.edthesportsfan.com
P.S. As a reminder, checkout the livest sports talk show around, "The Unsportsmanlike Conduct Show" as we are live Wednesday's at 9pm Eastern at
http://www.blogtalkradio.com/edthesportsfan
! Download our podcasts if you missed the live show as well!