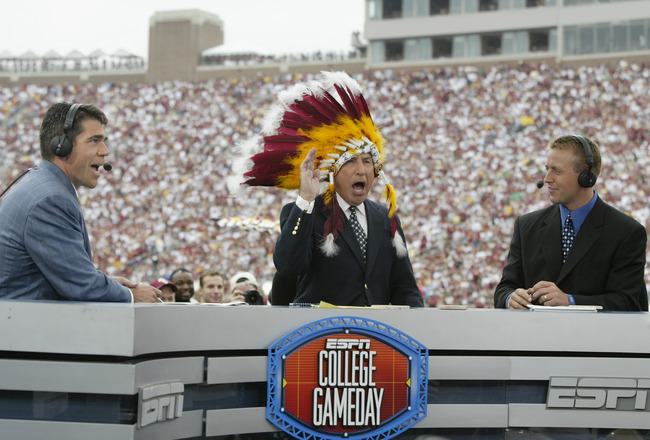 Saturday mornings in the fall begin around 8 AM. Either my breakfast will consist of a bowl of cereal, or if I move quickly enough, a trip to Shipley's to get a box of donuts and a bottle of 2% milk. Then it's time to settle in, turn on ESPN, and get ready to take in the college pre-game show that's gotten me ready for some football every Saturday for years.

For three hours, all attention is paid to the set of College Gameday. From the fans who help make every Saturday on location incredible, to Chris Fowler doing his best to keep everyone in line, to Erin Andrews, all the way to Lee Corso putting on the headgear, the show can be counted on to make you get even more excited about the day's slate of games than you already were.

Sunday mornings in the fall are somewhat similar, except instead of 8, the wake-up time is 7, if not earlier. Clothes for my first venture of the day are already prepared to throw on, and once I'm fully prepared to leave the house, the destination is early service at Friendship Baptist Church.

Sure, there's always the 11 AM service, but from September to January, early service is the way to go, and once it's time to roll out of the sanctuary, the next destination is the nearest TV, where, once again, the goal is to turn on the TV and settle in for the premiere NFL pre-game shows in the land. In the event that the Cowboys kickoff at noon, there's already a change of clothes in the car, so I can go straight from church to Buffalo Wild Wings to post up from 11 AM til whenever the first batch of games are over.

There are fans all over the country that have similar rituals they follow for game day, and to be honest, we have to have them. It's all a part of being a fan. It's as much a part of our makeup as tailgating, heading to the nearest sports bar, having a watch party at the house, or anything else that encompasses being a fan.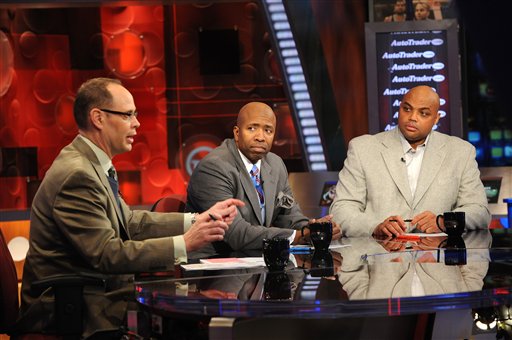 Pre-game shows these days are great, simply because we as fans tune for entertainment, not because we are looking for win/loss analysis. Shoot, when was the last time you watched Inside the NBA in an effort to find out who Sir Charles thought would win that night's game? Charles even makes it a point to stress that the Inside crew are not experts by any means.

Have you ever tuned in on a Thursday night because you just had to know why Kenny was picking a winner between the Mavs and Spurs? No, you have not. Fans tune in because they make the game as entertaining as humanly possible. They have done so for years, and as long as the Inside crew is together, that will always to be the case. The show is the perfect blend of organized chaos, and it's exactly why on Thursday nights before the games start, my behind is at the house with TNT locked in and ready to go.

The same can be said for Fowler, Corso, Herbstreit, and Howard on College Gameday. Similar things can be said about the folks over on the CBS pre-game show, the crew on Sunday NFL Countdown, FOX NFL Sunday, as well as anyone else we tune in to see on gameday.

Friday night trips to the grocery store will continue to be made and early wake-up times on Saturday mornings will remain as normal as anything else done around here. Early service on Sunday mornings, having pizza delivered on Thursday nights before tip-off, and even more will continue to take place. It's all done in the name of the games we love, and if you call yourself a fan of the culture, you have your own quirks and rituals that help shape your game-watching experience and make it come to life.

Be easy.
-K. Masenda
www.edthesportsfan.com