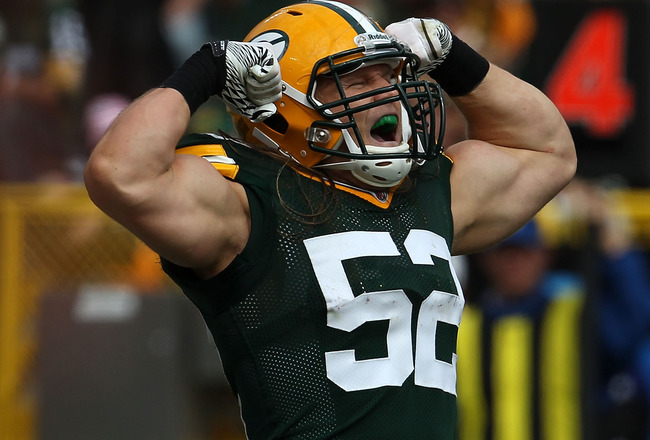 The Summer of Ed.
You know when
The Jordan went off for 63 points
against the Boston Celtics back in 1986, I imagine that the hoop probably looked like a big swimming pool. Or when
Reggie Jackson went off for three homeruns
versus the Dodgers in the 1977 World Series, I bet the baseball looked like a beach ball coming across the plate. That's how my summer was this year. You could ask some of my partners in crime for the specifics, but if they tell you they make have to take you out back and put you out of your misery.
The point of me telling you this is that this summer really helped me put things in perspective. In three years time of writing this blog, this team that has been assembled under the ETSF banner has been as gratifying of a project than anything else I've done in my life. It took this summer for me to realize the magnitude of what we've done. There's nothing like shaking hands with your heroes, people like John Chaney, Stephen A. Smith, and Joe Frazier. There's nothing like calling someone your "peer" like a Bomani Jones or a Jemele Hill. There's nothing like finally meeting folks who I call, my friends, in a Michael Tillery or The Rev. Forging relationships and having memorable experiences is what life is about, and I can honestly say ETSF has helped me do that. I think its safe to say that Ken, B-Lew, Syreeta, Phillip, The Rev, and anyone else who has roots to this thing called ETSF would agree with this.
The Summer of Ed was unreal, shoutout to Chuck Chillout for driving me nuts with the catchphrase. When life throws you an alley-oop, sometimes you gotta go on ahead and dunk it.
Oh, and I decided to do a Simmons-esque mailbag with my own personal touch. As always these are kinda real emails from real readers.
"Is Clay Matthews the most feared defensive player in the NFL? At the very least is he the second coming of Lattimer from The Program?"
-
J. Tinsley, Virginia
I will admit that is good to see someone out here wrecking shop like Lattimer (hopefully while not bathing in the cream and the clear) did on The Program. Every great defense needs someone who's a live wire and capable of doing some crazy fooleywang at a moments' notice. James Harrison is like that for the Steelers, Uncle Ray is for the Ravens, and even the big home Suh is coming like that for the Lions. Clay Matthews isn't the total package, yet, as even in last night's opener he was able to wreck havoc on the Saints' pass attack when he was forced into coverage he was outmatched by tight ends and tailbacks out the backfield.
One thing I will say, I'm glad to see that there is a new era of defenders that are finally hitting the league and are a force to be reckoned with. Matthews, Suh, Patrick Willis, Jerod Mayo, and Eric Berry will be problems for years to come.
"So lets say that Peyton Manning doesn't play for the entire season, would I be wrong to root for the Colts to lose as many games as possible to put themselves in the running for the Andrew Luck sweepstakes? Thus, pulling off the Tim Duncan draft of '98 employed by the Spurs?"
-
K. Rothstein
, parts unknown
Its quite possibly the most intriguing subplot to ole Slinky Neck Manning missing the season due to his most recent surgery. Pundits are saying that the Colts could possibly win eight games in 2011, and I'd tell those same pundits that they've lost their got damned minds. The debate that is the "Most Valuable Player" award is finally going to receive the "control" that you need for any test or experiment. Take #18 off the squad, and lets see how they perform with a marginal or average quarterback. Insert Kerry Collins. I give the Colts 5 wins....max.
Andrew Luck is probably the most polished quarterback we've seen in college since...Peyton Manning. Would the Colts draft him? Would that be total disrespect to Slinky Neck? It would be awesome to see Manning take Luck under his wing, and the Colts could be rolling again for the next 15-20 years, but is it worth potentially compromising a relationship with your current star? San Francisco did it with Montana for Young, and Indy would have to do the same thing...its just business.
"What's the over/under on how many games Andy Dalton and Cam Newton will play this season? I give Andy 8.5 games and Cam 12.5, what say you my light-skinneded brethren?"
-
C. Chillout
, Dayton
You couldn't draw up a worse scenario for two rookie quarterbacks.
"How does this sound, because of the lockout you won't be able to get your playbooks until 5 and 1/2 weeks before the season starts. You'll either play for a lame-duck coach (Marvin Lewis) or a first-year coach (Ron Rivera) and have a very limited set of skill players around you. Oh, and you'll play in a division with the two toughest teams in football (Steelers/Ravens) or in a division where three teams (Falcons/Saints/Bucs) won 10+ games last year. Good luck rookie!"
I'll take the unders on both of those bets.
"What were the Jaguars organization thinking by releasing David Garrard? In a division where the reigning champs are looking to crumble, shouldn't the Jags be preparing to seize the opportunity? And who in the hell is Luke McCown? Was he Saracen's backup at Dillon?"
-
B. Lewis
, Austin
Look, I understand that about 98% percent of you people never really take the time to watch Jacksonville Jaguars football. As a representative of the 38-member Jaguars international fan club, it is my duty and privilege to watch illegal pirated streaming television on my laptop to give you the latest and greatest that goes on with the Jaguars football team.
David Garrard stinks.
I don't care what the stats tell you, stats are full of crap sometimes. (What up Kenny) They'll tell you that David Garrard has a career 65% completion rate. That may be true, but its pretty easy to complete passes when you never throw the ball past five yards from the line of scrimmage. Same thing goes with his lack of interceptions, ability to run the ball, and be a leader. While its one thing to not do things to win your team games, if your team isn't good enough to win games in other areas then what are you really doing other than wasting time? Garrard was a dink-and-dunk passer who played safe and relied on the run game. Hell, that philosophy won us 8 games last year and Garrard was terrible. Luke McCown's keeping the seat warm for 1st-round draft pick Blaine Gabbert and McCown at least has a willingness to throw the ball downfield. If it doesn't work out, bring in the rookie.
Garrard knew what the deal was when Gabbert got drafted, and the Jags game him one more opportunity during the pre-season to show if he was worth $8 million. Clearly, he wasn't worth it.
Oh, and same on the networks for failing to give us more seasons of Friday Night Lights. Can't you break-in new characters every couple of years (you know, kinda like real high school teams) and switch up the high schools from Texas to Ohio to Florida to California? Who isn't going to watch this?

"Since Lil' Wayne sold one million copies in his first week compared to Jay-Z and KanYe selling 400,000...does this mean hip-hop is dead?"
P. Barnett
, Cali Swag District
*twiddles thumbs and scratches head in search of an answer*
"Can we just pencil in the Eagles and the Patriots in the Super Bowl based off their acquisitions in the off-season?"
-
P. Revere
, Philly
If only the Super Bowl champions were determined in the off-season. To be honest, I don't think either team will make it to their respective Conference Championship games. Philadelphia doesn't have any linebackers bigger than Kenny, Jeremy K. Smith, and Till Show. They have a defensive coordinator who has never coached the defense before in his life, and their best receiver is still disgruntled that everyone got paid but him.




As far as New England is concerned, its quite interesting that Belicheat is still potentially interested in bringing back Randall Gene Moss for one more try at that ring. Plus, the Pats released some studs in their defense and although they had their shortcomings are the new faces ready to step up? I'm not so sure.
"If the Dallas Cowboys replaced their entire secondary with the entire backcourt of the Dallas Mavericks; Jason Kidd, Jason Terry, JJ Barea, and Deshawn Stevenson. I would guarantee that the Cowboys would be popping magnum bottles of Andre' in whatever random club they have in Indianapolis. Guaranteed."
-
K. Masenda
, D-Town
Uh oh, we're almost home...
"I remember once when two rottweilers were chasing me down the street after I purchased a bottle of Hennessy. I thought I wasn't going to get away but then this random guy pulled me into an alley, beat me up, and took my Hennessy. I really wanted that Hennessy. Isn't that like Carson Palmer trying to get himself traded and can't, so he threatens to retire but wife doesn't really want him home and wants him to bring thttp://www.blogger.com/img/blank.gifhat money back, so she doesn't give Carson any? Rather be on a 3-13 team getting paid, getting some and being miserable at work versus hearing the nagging wife and NOT getting any?"
-
J. K. Smith
, Cincinnati
Yep, its time to go to happy hour.

Want to be in the next ETSF mailbag? Send questions to ed@edthesportsfan.com, thanks.
-Ed.
www.edthesportsfan.com