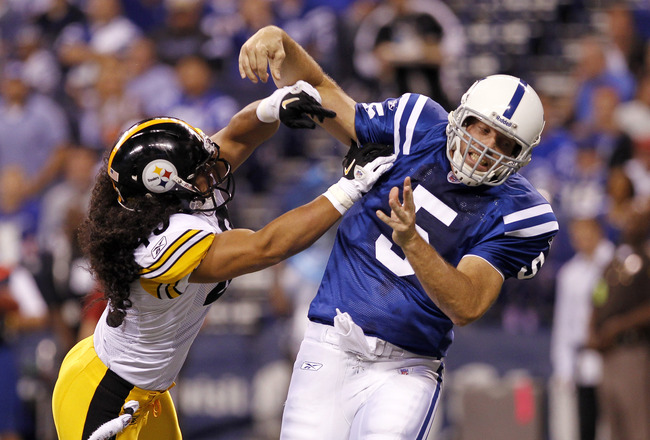 Whenever Peyton Williams Manning has decided to grace us with his presence on the gridiron for the Indianapolis Colts in the National Football League, he immediately becomes must-see television. It doesn't matter if the Colts are up 21 or down 21, the effect he has on his offense AND defense, the opposing team, and the crowd is simply breathtaking and indescribable. That's the type of juice #18 has.
So when Peyton slipped into his alter-ego, Mr. Slinky Neck, the entire Colts organization was in a state of flux. A team whose guaranteed placement in prime time in the 1pm or 4pm Easter time slot was a given nationally, 2-3 appearances on Sunday Night Football was assured, and just like water is wet we were supposed to be blessed by #18's presence on October 3rd for Monday Night Football versus the upstart Tampa Bay Buccaneers.
Of course we know that Mr. Slinky Neck isn't suiting up, and with the lynch pin of the Colts wearing civilian clothes we have a new reality upon us. The Indianapolis Colts the most unbearable team to watch...maybe ever.
The Indianapolis Colts with Peyton Williams Manning is one of the finest well-oiled machines ever assembled. Here are the facts:
- The Colts have created an offensive system to accentuate the strong-points of #18. Including drafting pass-blocking offensive linemen, precise route-running wideouts, and dual-threat tailbacks.
- The Colts has procured a defense that is built to keep a lead. Two elite speed rusher defensive ends, linebackers who are built to cover sideline-to-sideline, and defensive backs with a mindset to be ball hawks.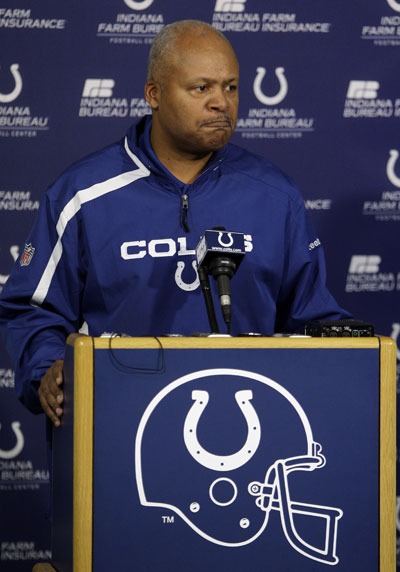 - The Colts found a successor of Tony Dungy in Jim Caldwell who needed to only do one thing. To sit over there and keep his mouth shut and mind his business as #18 leads the team.
Again, these are all facts, especially the Jim Caldwell part.
With #18 sitting up in the luxury suite, in the Laz-E-Boy, being served peeled grapes and some of the finest meats and cheeses from the state of Indiana, and with the Hoshitoshi 50-inch showing the game as to prevent Peyton from straining his neck, this team is forced into doing things they were never meant to do.
Run the damn ball.
Play a full-fledged defense.
Make Jim Caldwell actually speak and come up with an actual strategy.
The Colts were never meant to do any of this.
Its a damn shame too for players like Reggie Wayne, Joseph Addai, Dallas Clark, Dwight Freeney, Robert Mathis and Antoine Bethea. Those are guys that could play for any team in the league at an elite level, and watching them gut it out on a terrible team is awe-inspiring. Yet, those are only 6 members of the Colts 53-man roster.
Shame on the Colts for never developing backup quarterbacks or signing competent clipboard holders like other teams have in the league. The Packers, Patriots, Eagles, Cowboys, and Steelers have figured out ways to this and yet the Colts essentially got Thor's stunt-double minus the hammer and a member of the greybeard all-stars chucking the pill in epic failure mode.
Hell, if you got to go sign Lorenzo Favre, at least he'll make it entertaining and make it possible for me to watch the moribund and decrepit Colts play. That's what it would take for me at this point. Otherwise, on Monday Night I'll probably be watching WWE Monday Night Raw, playing Call of Duty: Black Ops, doing the dishes, reading a book, or clipping my toenails.
-Ed.
www.edthesportsfan.com